TYPE 3A/3B CURLY HAIR PRODUCTS
Which products
are for you?
What a curl wants!
Your type 3 curly hair is as unique as you are. And your products should bring out every curl without weighing it down. Type 3 curly hair comes in 3 different variations, Type 3A, 3B and 3C. Read on to learn more about your curls and which Wonder Curl products are right for you.

Type 3A/3B curly hair tends to have a defined curl pattern with shine. Type 3A curls are looser than Type 3B curls which is about the circumference of 3-4 fingers. Type 3B curls are about the circumference of 2-3 fingers.

Type 3A/3B curly hair doesn't need as much products as Type 3C or Type 4 curls, but still need moisture and a light styler to maintain hydration and definition. You want to apply products to your hair while it's soaking wet so you don't overdo it with your application. You also want to give your hair enough time to absorb the products.

When looking for products, you want to go with products with more water/liquid content such as our Get Slick Hair Smoothie or Moisturizing Hair Pudding. When it comes to a styler, we suggest the Curl Control Styling Lotion.
Hydration without Buildup!
GET SLICK HAIR SMOOTHIE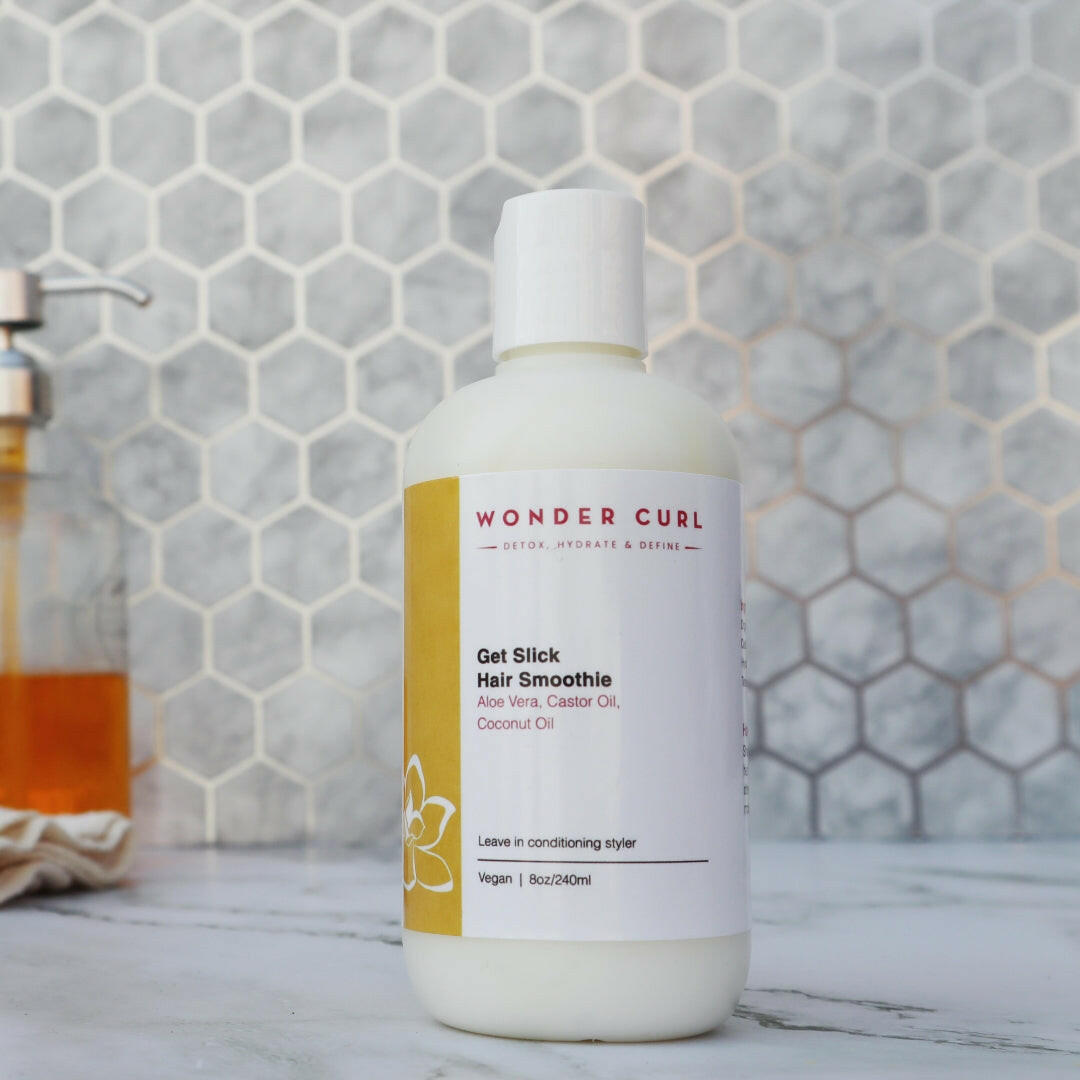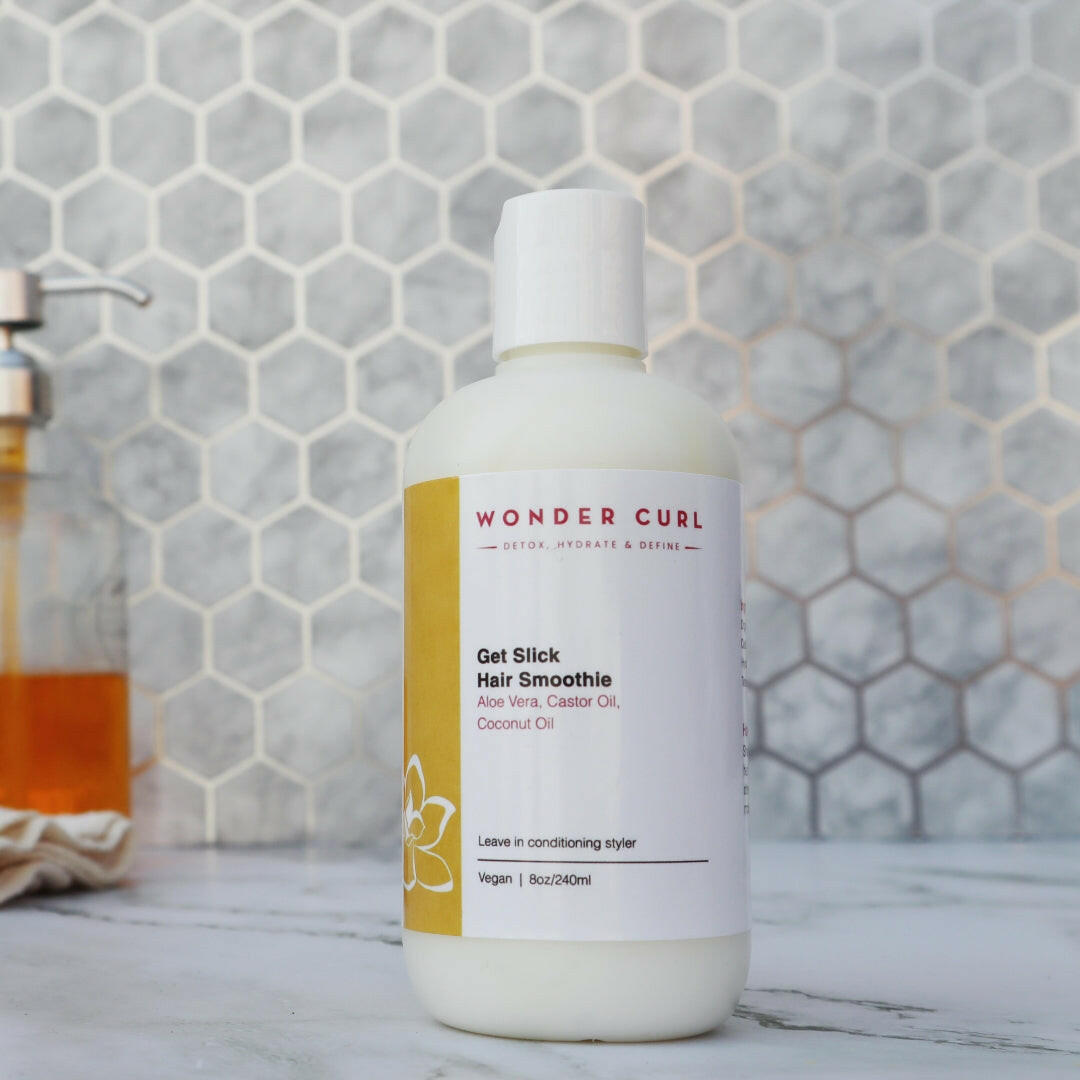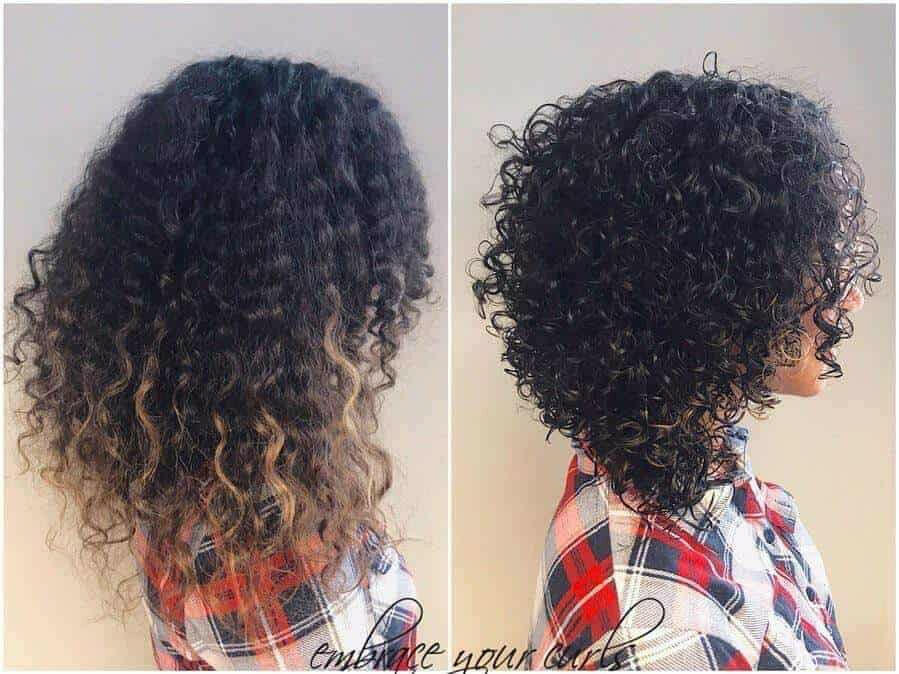 CURL CONTROL STYLING LOTION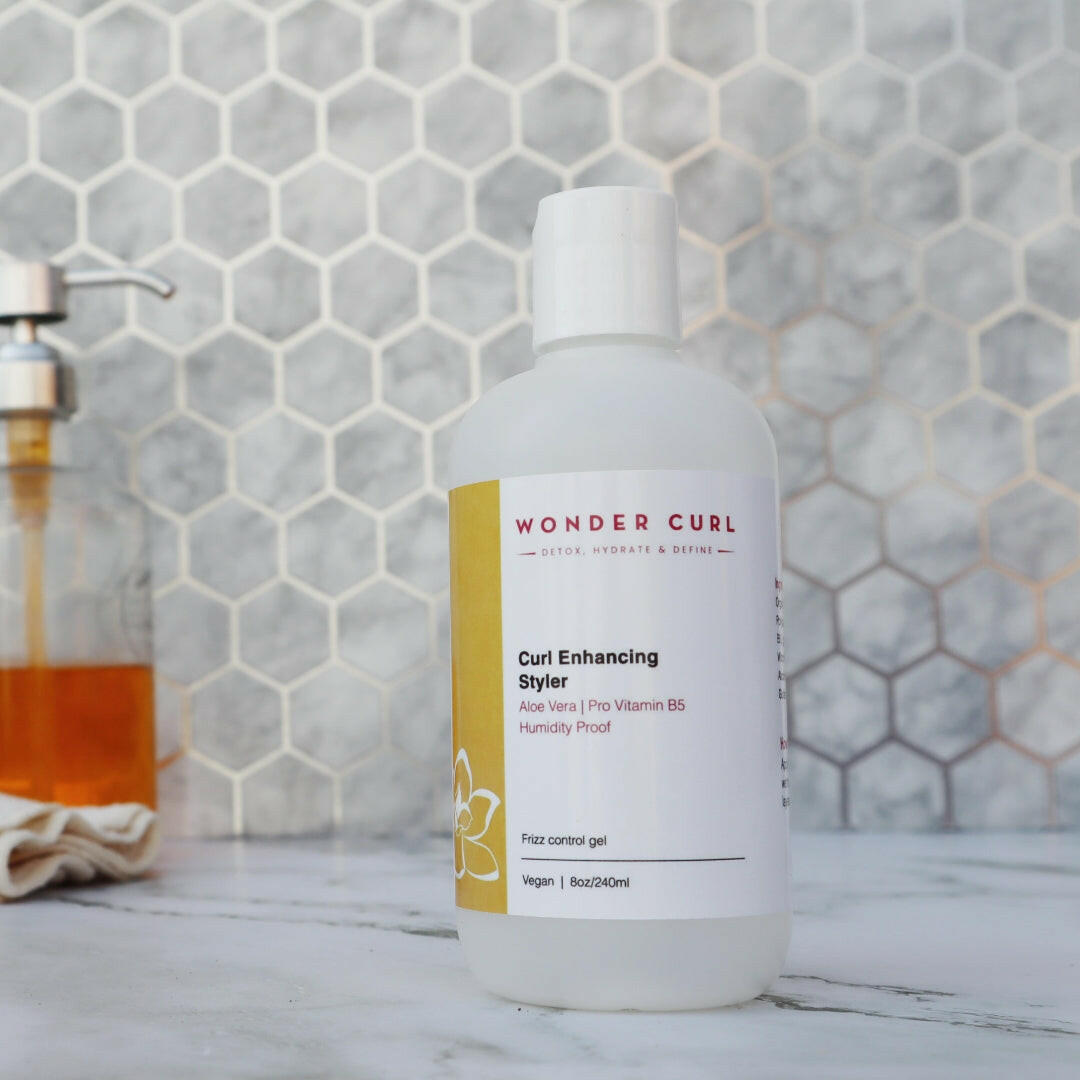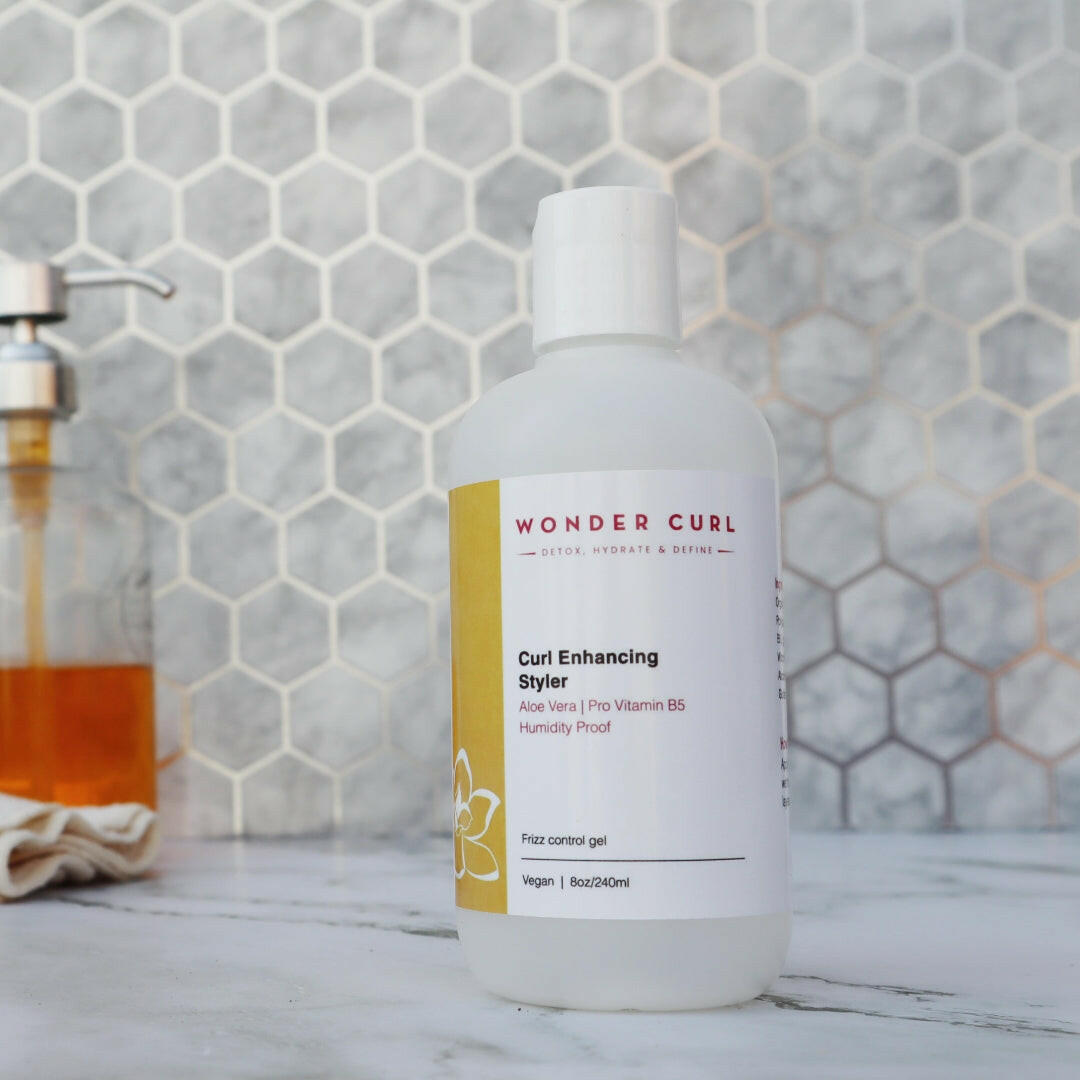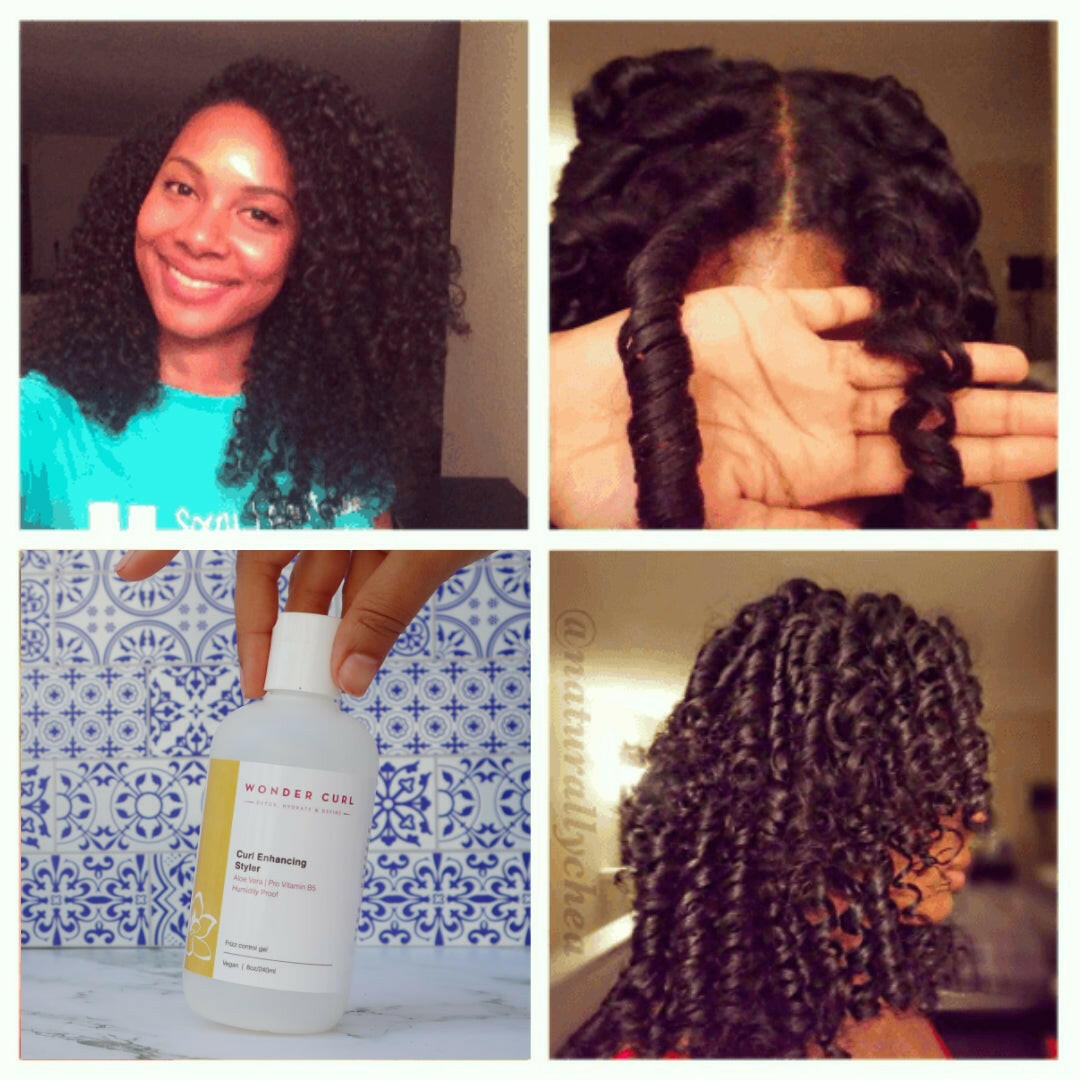 Get Slick Hair Smoothie is a light cream oil moisturizer used to refresh your hair days after your style. You can use this hair smoothie on dry hair or wet for long lasting, hydrated hairstyles.

"I just wanted to say thank you for making such great products!!!!!!!!! I fell in love when my hair stylist used the Get Slick Hair Smoothie on me. It is by far the best styling product I've ever used."
-Rebecca

"Hi there. I am in love with the Get Slick Hair Smoothie! I have never been able to do two strand twists that lat for a while because my ends would unravel right away due to my fine hair. I put two strand twists in my hair last night and used the Get Slick Hair Smoothie on the ends and I'm a happy camper. My ends have a slight hold but not too hard and the twists are holding up well!"
-Michelle
This product is a one-size-fits-most. Get soft and moisturized hair with this hair pudding. We use shea butter, castor oil and aloe to create a creamy moisturizer that leaves your hair feeling hydrated without being oily or weighed down.

"My hair has the softest, shiniest, long lasting curls that last for days...please never change a thing! Love love love"
-Antoinette

"I highly recommend the Moisturizing Hair Pudding! It was a transforming experience for me! Just try it!"
-Tiffini
Enhance your natural curl pattern with our Curl Control Styling Lotion. This curl control styling lotion formula is lighter than our Get Set Hair Jelly to give you a softer hold for more volume. No crunch, flaking or frizz with our curl control styling lotion, just beautiful, defined curly hairstyles.

"All around great product that lives up to its claims. My hair was defined and soft. I had lasting hold without the flakiness that I've gotten with other products in the past. I was able to get a beautiful style that lasted a week instead of just a few days. I'm in love with this product as well as the Butter Than Love Pudding. I can't wait to try more products in the very near future!"
-Shannon

"Great product. No flakiness, not hardness, no crunchiness, and no residue. It has worked great during this humid weather, which equals NO FRIZZINESS!!!!! Thank you, WonderCurl!!!!"
-Eula


Moisturizing Hair Pudding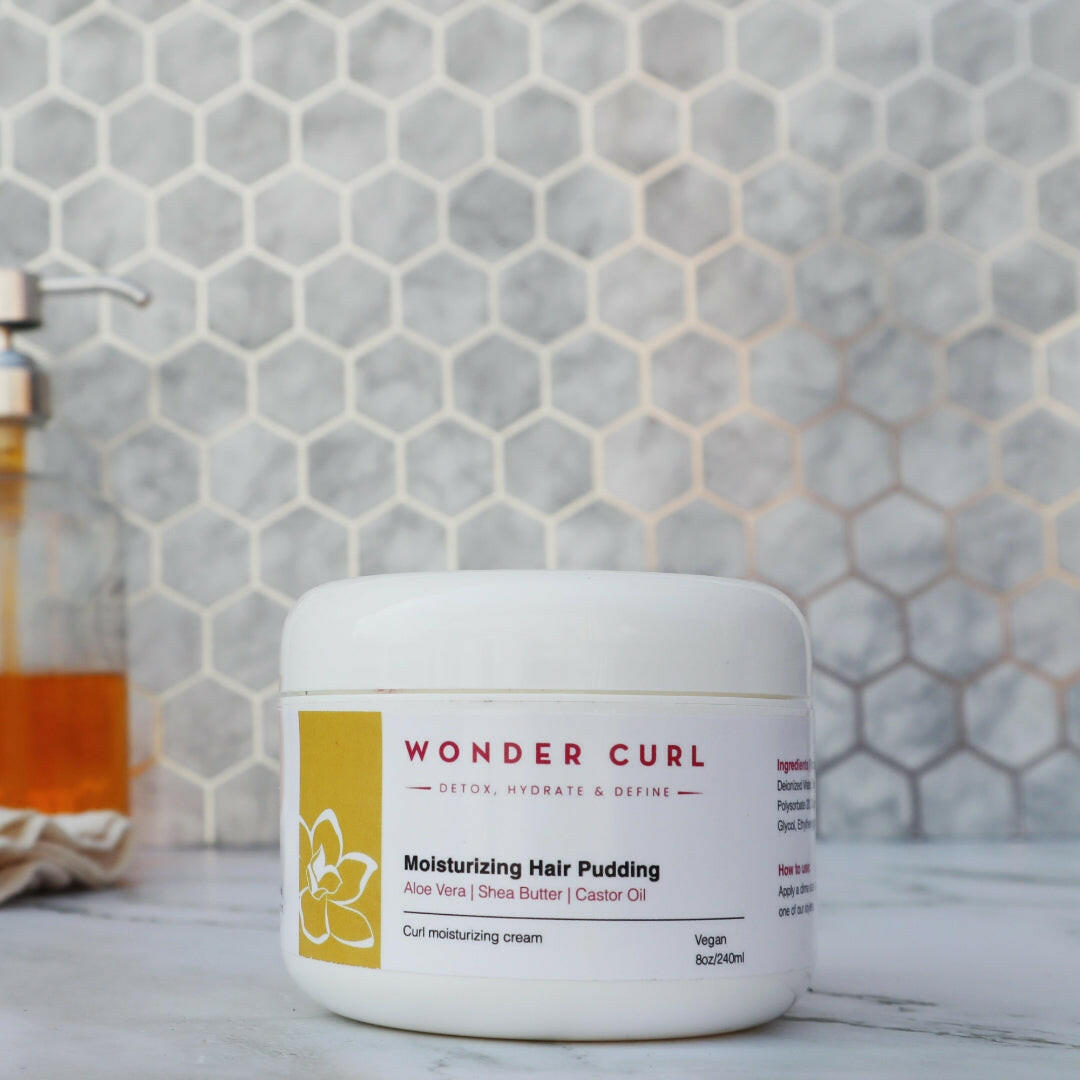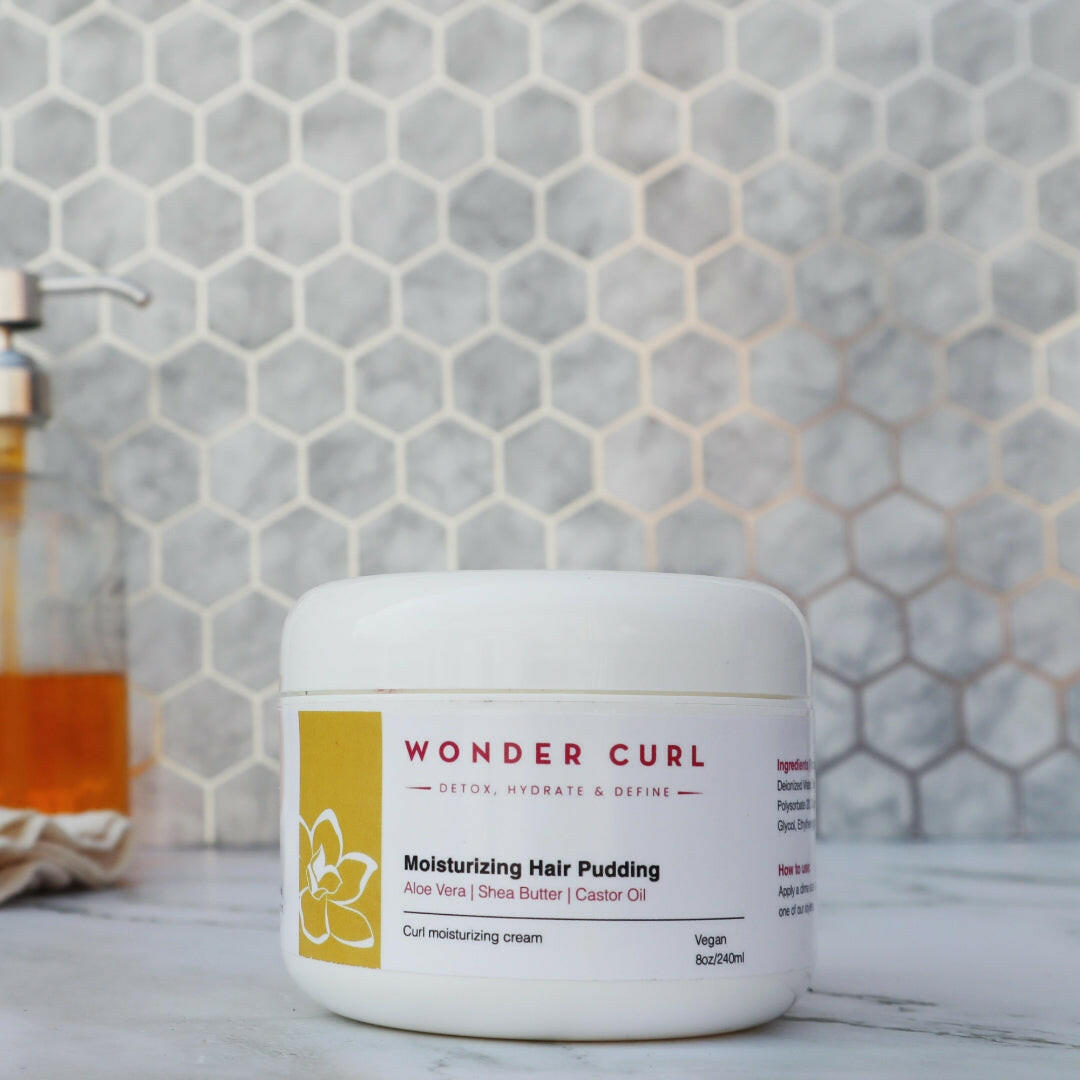 Curl Control Styling Lotion